April Soirée Concert – Harp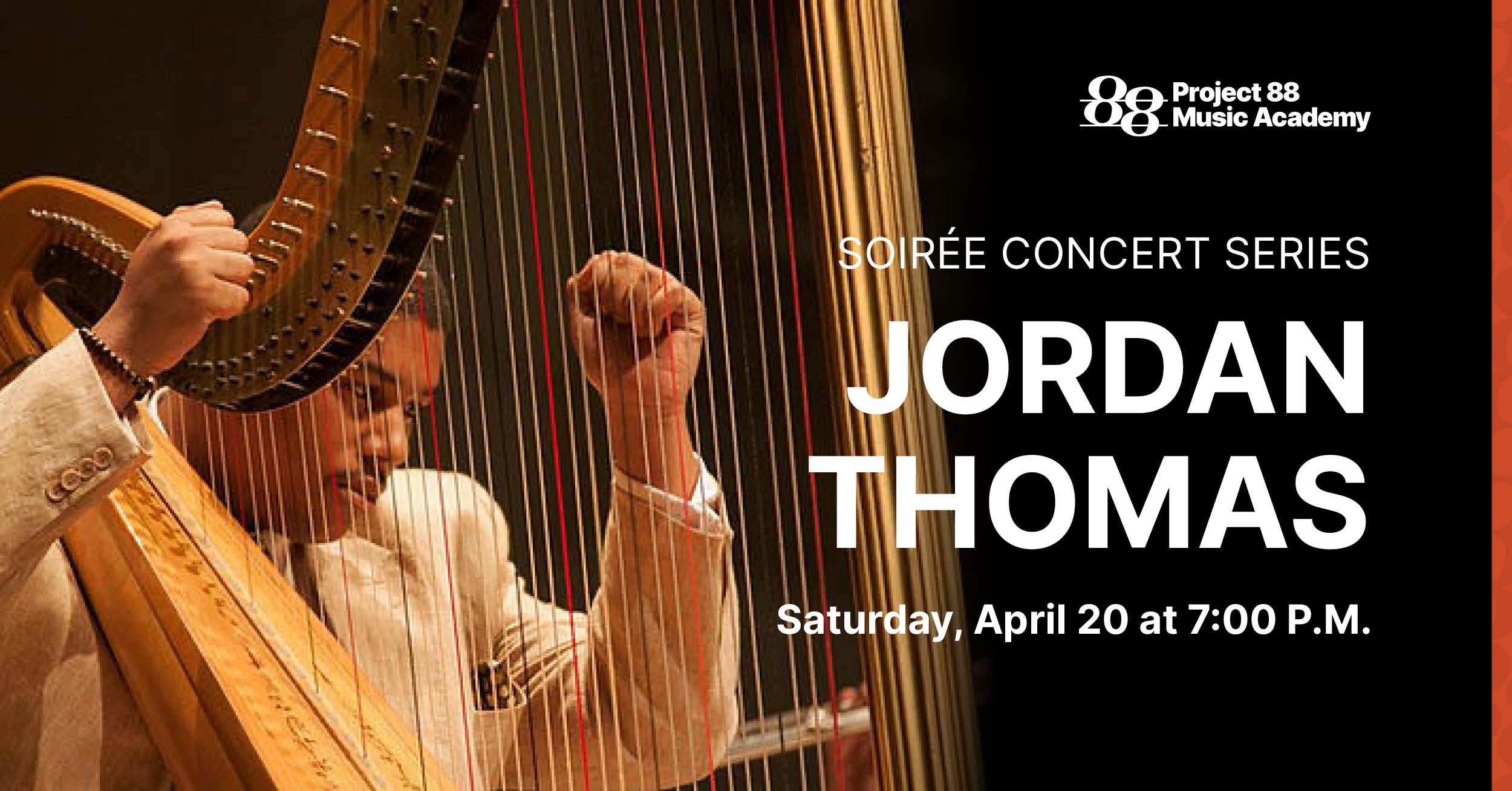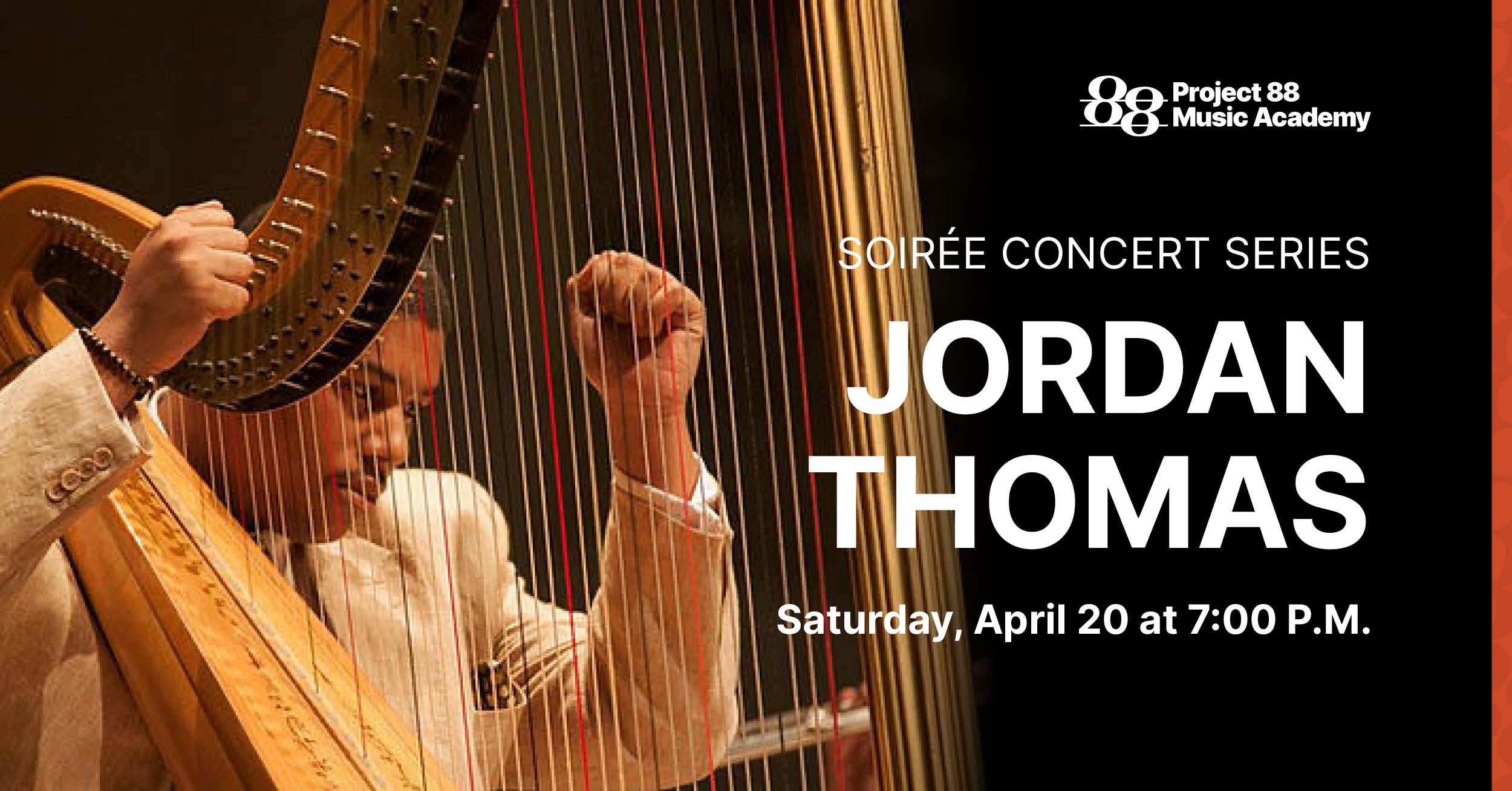 April Soirée Concert – Harp
242
242 people viewed this event.
Join us for an evening of Harp music with Jordan Thomas!
General admission tickets $75.00
All proceeds benefit the Project 88 Music Academy.
Help support Project 88 Music Academy
Enjoy an evening of music, hors d'oeuvres, and drinks. Each ticket provides open table of hors d'oeuvres and 2 drinks (signature cocktails and/or nonalcoholic beverages).
Harpist Jordan Thomas will be performing a selection of music for the evening.
Our guest performer donates their time and talent to these events. This concert is hosted by the Executive Director of Project 88 Music Academy and all proceeds from this event support the organization.
Project 88 Music Academy offers full scholarships to students in an underprivileged community in the Chicago area. Read more about Project 88's programming at www.project88musicacademy.org.
Further information about the event, including parking details, will be provided to you via email prior to the event.